Marico South East Asia Corporation compensation and benefits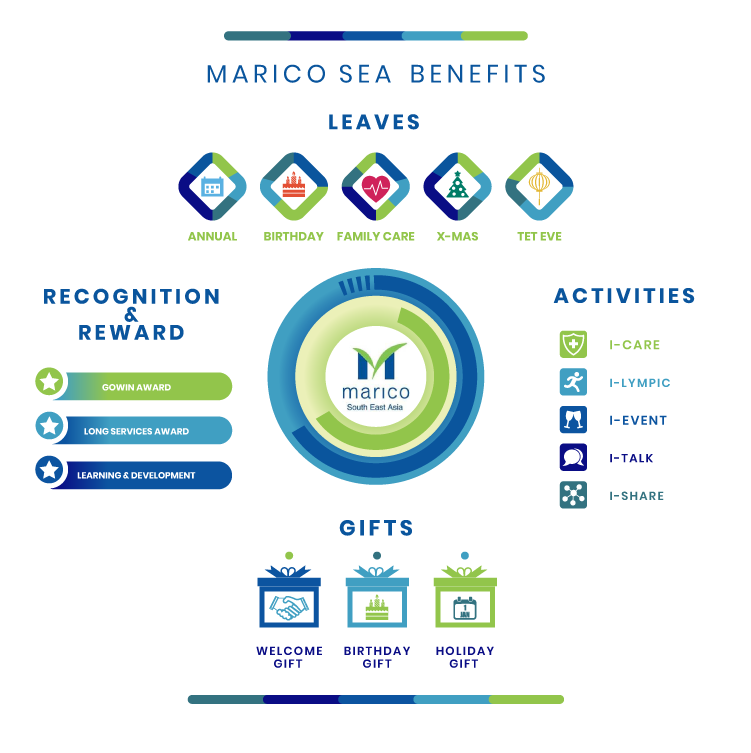 Success for Marico SEA is not only about improving the quality of consumers' life through constantly improving product and service quality, but also, most importantly, giving the best benefits to its' members through creating the best working environment and the comprehensive development.
REMUNERATION
Marico always wishes its' member a stable job and efficiently managed life. For this purpose, Board of Directors always pay close attention to salary and bonus regime for members. Working at Marico SEA you will be satisfied with the fair remuneration policy, market-competitive salary. In addition, the company commits to consider salary increases and bonus fluctuations, all members are entitled to receive 13th month salary.
BENEFIT
Marico SEA offer all members various types of leaves likes Annual leave, Birthday, Family care, Christmas, Tet eve, Public Holiday.
Gifts: Welcome gift, Birthday Gift, Festival Gifts (Women Day, Victory Day, Independence Day, Lunar New Year, etc.)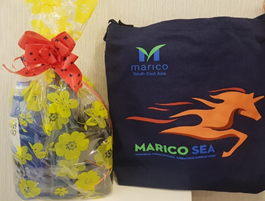 INTERNAL ACTIVITIES
At Marico SEA we have different series of activities through the year with different topics:
I-CARE: Premium Health care, Annual Health Check, Outing trip, Team Building, Birthday Parties, Mid-Autumn Festival, Christmas Day, Women's Day
I-LYMPIC: Sport Day, Entertainment performance
I-EVENT: Tet Team Party, New Year Conference, Mid-Year Review Event – Manufacturing
I-TALK: Let's Talk, Leadership Connect, Facebook Internal Sharing, Tea Talk
I-SHARE: One On One with BU Head
RECOGNITION & REWARDS
There is also a training & development regime, talent development program as well as Reward program
GOWIN AWARD: Anywhere, Anyone, Anytime
GOWIN IVY: GOWIN I Value You